Cosmetic Dentist in Nottingham, MD
The brief descriptions below are designed to familiarize you with our staff's training, professional credentials and work experience.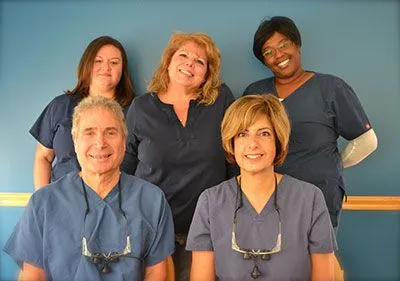 Dr. Kelmenson & Dr. Gordon and staff
John Kelmenson, D.D.S., F.I.C.O.I.
Bio coming soon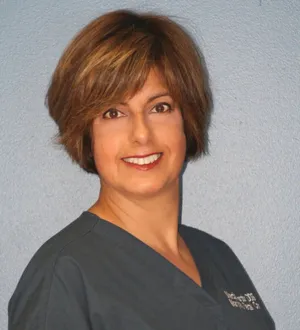 Marcia Gordon, D.D.S.
Marcia A. Gordon D.D.S. is a Maryland native who has practiced Dentistry in the state for over 30 years. After graduating Northwestern University Dental School, she completed a Postgraduate General Practice Residency Program at the Veterans Administration Hospital in North Chicago, Illinois. Before then, she recevied her B.A. degree in Biology from Washington University in St. Louis, Missouri.
Her interest in Dentistry began prior to attending Dental School when she received a grant in clinical research at the National Institue of Dental Research in Bethesda, Maryland.
Dr. Gordon is a member of numerous professional organizations including The Academy of General Dentistry, The Maryland Academy of General Dentistry, and the International Congress of Oral Implantology.
Her patient care philosophy centers on the comfort of the office experience. She possesses a nurturing and comforting chairside manner that helps her patients feel at ease through even the most complicated procedures. Through this manner of care, Dr. Gordon is commited to achieving beautiful, healthy, and long-lasting smiles while fostering a relaxing dental care environment.
In order to ensure cutting edge care for her patients, Dr. Gordon regularly attends Continuing Education courses and programs teaching the most advanced methods and techniques in modern Dentistry.